DISC infographics are a great way to highlight key points in a visually appealing way.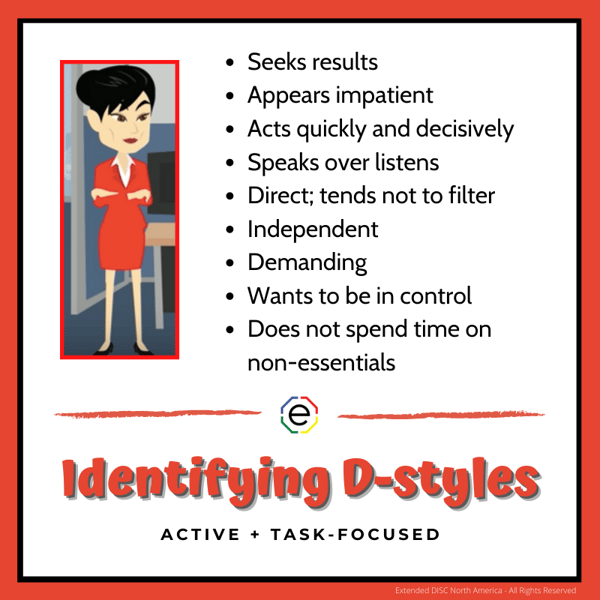 We know our participants tend to retain more information when there is a visual component combined with the auditory. The best presentations grab our audience and keep their attention; while at the same time, present key learnings.
Infographics are visual images that briefly and clearly represent information. However, we don't always have the time to create them from scratch or we may not know where to start. We may prefer to customize one to fit our needs. This would be a great time to consider how you can best use infographics.
We all agree infographics are a great way to quickly create an appealing presentation. We can simply pop them into our PowerPoint slides and we are good to go!
Ready, set, go!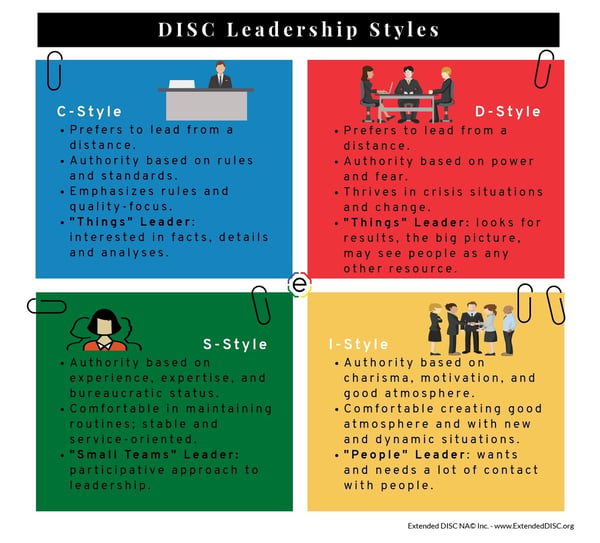 Have you ever been asked to do a brand new presentation; something you have never done before? For example, you've been asked to do a brief DISC and leadership session to your managers; however, you've only facilitated general DISC workshops. The success of your DISC sessions has generated interest in expanding to other parts of your organization so you need to be prepared to rock it.
Leadership infographics help you create attention grabbing presentations. In addition, it can help you create critical and succinct speaking points.
Additional Uses
In addition to using infographics in your presentations, infographics can be used to promote your DISC workshops on social media or inserted into your follow-up emails as visual DISC learning reinforcement. You can, of course, create your own infographics if you are tech savvy, but it's great to have options.
So, consider infographics the next time you're updating or creating your DISC presentations.
Tips and Disclaimers
Click on Extended DISC North America social media accounts and subscribe to our newsletter to view more infographics.
All Extended DISC® Infographics are designed to ONLY be used with Extended DISC® assessment tools. Use your business social media account when sharing infographics. Also, ensure the Extended DISC® logo is prominently displayed and don't forget to tag Extended DISC social media accounts to reach an even wider audience!