With a few adjustments, delivering DISC results virtually can be a smooth transition.
Debriefing Extended DISC® assessments virtually, is pretty similar to what you already do in person or over the phone. Use your current skills and knowledge and transfer them into the virtual platform. You don't have to start from scratch. Start with what you do well currently and build on that to fit a virtual debrief.
Preparation is key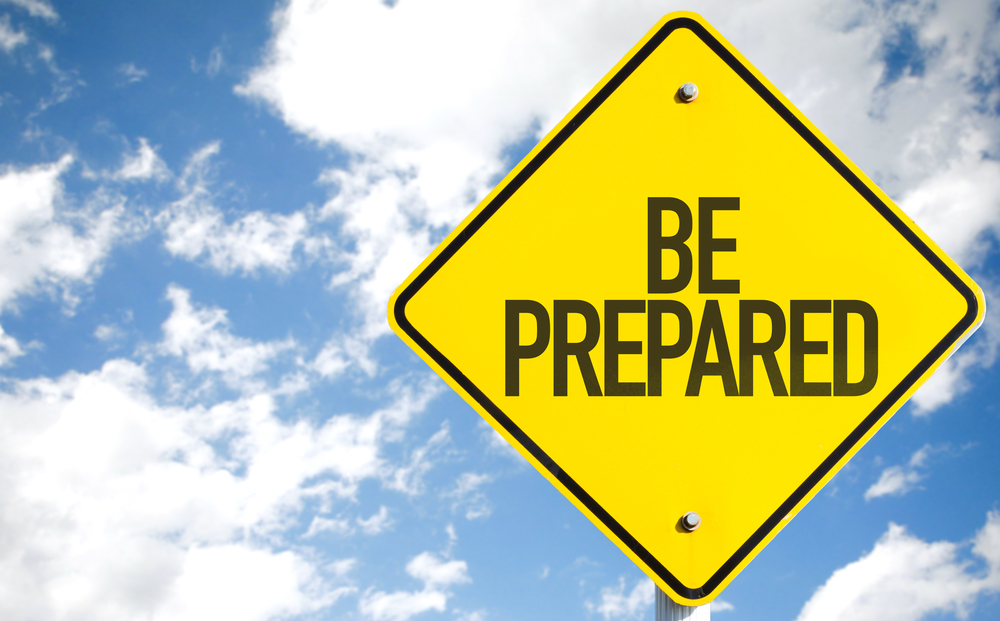 Preparation is always important, but even more so when debriefing in a virtual environment. It may take some more time, for you and you client, to be familiar with the technology. Here are some additional thoughts to consider:
Why is your client taking the assessment? What is their end goal? It's always helpful to know why your client wants or needs to take the assessment. It helps you prepare the debrief to fit their objective, which creates a win-win scenario.
When should you send them the results? The timing of when to send the results may vary from person to person depending on their personal preference. If you send the report the day before or day of the debrief your clients gets a brief introduction of their results. It may avoid dwelling on their results or making inaccurate assumptions before you've had the chance to debrief.
Be explicit. Provide guidance and tips on how to review their results. Ask them to mark up the pages and make notes. Place a check mark next to statements they agree with and question marks next to statements they are unsure about or disagree with. Let them know it's okay to react to and disagree with statements. This can help diffuse strong emotions and guide conversation as you debrief the results.
Use your own DISC knowledge. What are your own adjustments, based on your client's DISC style and your DISC style? Consider the pacing of your debrief. Do you need to speed up or slow down with this person? Typically, virtuals take a bit longer. Will extra time help to build rapport or answer questions carefully? How will you handle pushback? How can tie their objective for taking the assessment into the motivator and benefit for their DISC style. For example, D-styles can use the information to make strategic adjustments to obtain desired results faster. I-styles can use the information to help them build more relationships.
Be familiar with technology. Whenever you are virtual, be familiar with your technology. Whenever possible, screen share the report so you are both looking at the same page and statements. Are there any slides or other information that might be beneficial to share with your clients? Do you need to send those ahead of time and do they need to print it out?Webcams are highly encouraged; seeing each other builds rapport and provides you with non-verbal cues.
Privacy. Ensure both you and your client are in an environment conducive to debriefing DISC results. The environment should be safe to share confidential and sensitive information. If not, it's impossible to have a candid debrief.
During the debrief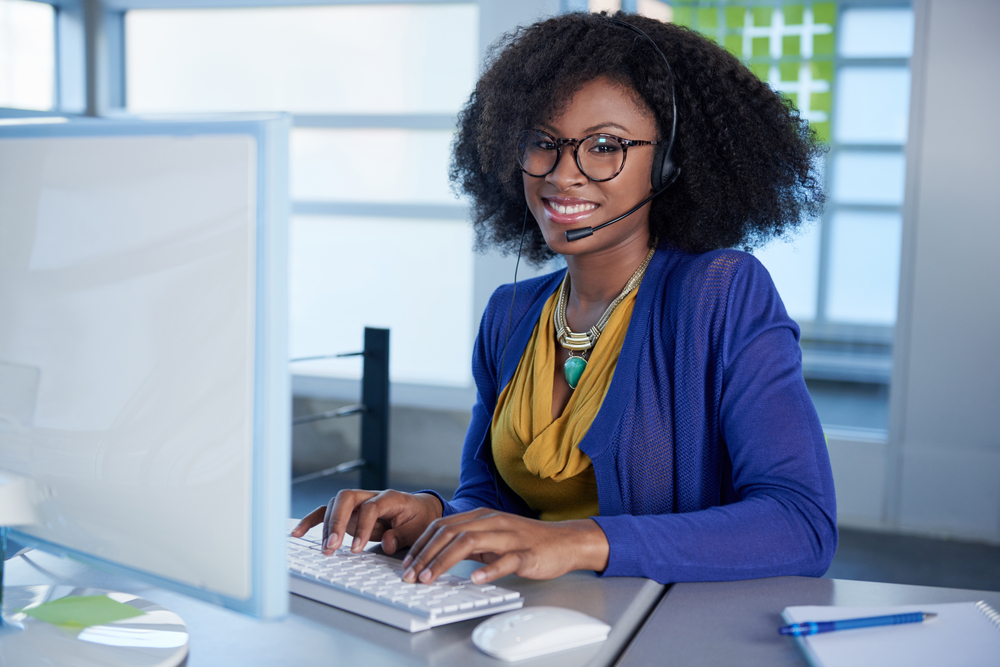 Remember, as a facilitator or coach, your key purpose is to present the data to your client and help guide them to their own interpretation of their results.
Here are some tips to debrief DISC virtually, in person, or over the phone.
Use the 4 steps to effective interactions. The Extended DISC® reports follow these four steps. Use the report to guide the conversation. The majority of your time will be debriefing the clients individual results and discussing how to apply DISC.
Focus on behaviors. Remember DISC has no value judgement. The report is about energy NOT ability.
Listen. What does your client have to say about the results? Ask them open ended questions to get them talking. Ask them about the statements they agreed with, as well as the statements they were unsure about.
Be curious. These are my two favorite words when debriefing a DISC report. Encourage your client to be curious as to why their response to the questionnaire would generate this statement. Remind them, the report is a statistical analysis of their responses to the questionnaire. Ask them to be curious about the statements they were unsure about; they may be a potential blind spot.
Explore possibilities. Help them to explore the possibilities. Your job is to guide your client through their interpretation of the report. Ask them to think about the statement in different contexts. Did the statement use to be true? Ask others for feedback. If they continue to disagree, have them ignore the statement and focus on the overall scope.
Tie it back to purpose. Remember to always tie it back to the reason why your client takes the assessment. Use their own objective and goal, as well as the goal outlined in the 4 Steps to Effective Interactions. The goal in taking the Extended DISC assessment is to increase self-awareness and use the information to help make strategic adjustments to improve interactions with others. And, what's the cost if you don't make an adjustment?
Application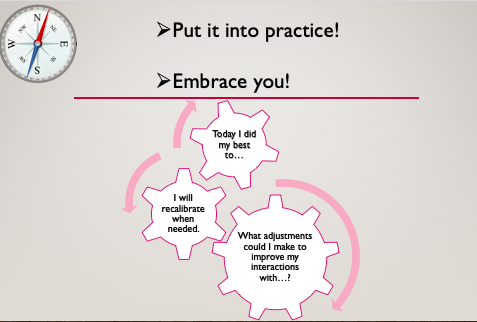 Consistently applying your DISC knowledge, is what makes the tool so powerful. When debriefing DISC virtually, make sure you leave time to discuss step 4—making adjustments to improve interactions.
Remind your client their results are a starting point. They provide information to help them make better choices/decisions on how best to adjust for the situation and the person they are interacting with. Here are some tools you can use to help your client(s) apply DISC.
Extended DISC® report. Ask them to read the report again. Reflect on the statements in the report. Share the report with a trusted colleague or significant other. Observe their own behaviors.
Personal action plan. In the report, your client can create a behavioral action plan. Ask them to take the time to consider what they will start, stop, and continue doing going forward.
My Communication Strategy worksheet. This is another great resource to help plan for an upcoming conversation and the strategical adjustments you can make. Use your own report to help create the strategy!
It is important to recognize and celebrate the positive impact and hard work your client puts into behavioral adjustments. Ask them to keep track of the times they've made adjustments and the outcomes. If it didn't work as well, what would they do differently next time? Consider if there was a personal impact, a relationship impact, a monetary impact, etc. Follow up with them to see what impact their adjustments have made.
Remember the goal is to be comfortable with who you are. Behavioral adjustments are often very brief, but the opportunity for a successful interaction is great. Do not try to change who you are - change your behaviors! Here are some tips to help keep the momentum going after your debrief:
Set a reminder in your phone or calendar. Answer the question, "Today I did my best to..."
Recalibrate. Adjustments take time and practice. Human beings are complex and sometimes you may need to recalibrate. That's okay. If needed--recalibrate.
Think of others. Plan ahead for the individuals you interact with the most. What adjustments could you make to improve your interactions with...
Visit our other blog on Tips for Debriefing DISC to learn more ideas!
Do you have a tip that works for you? Please share in the comments below!