Does your organization use DISC assessments? How can you incorporate DISC into your Leadership Development program?
ATD 2023
I recently attended ATD 2023 in San Diego. I attended many incredible sessions and learned so much from the great speakers and individuals I had the opportunity to speak with. It was wonderful to be surrounded by individuals who are all passionate about learning and growing. One of the interesting webinars I attended was ATD Research: Best Practices in Leadership Development Programs.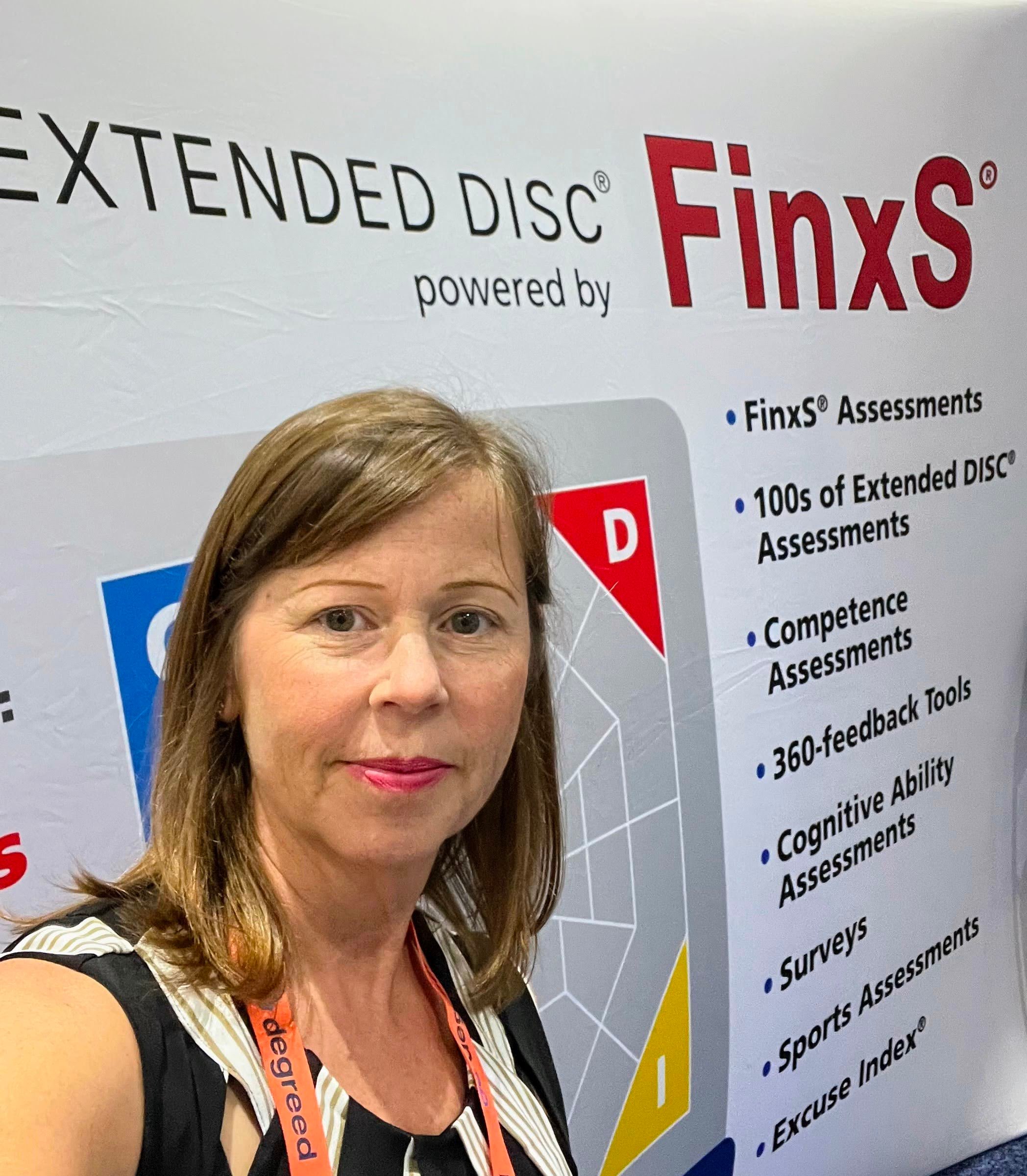 ATD shared all kinds of statistics that are swirling in my head. I want to break it down into 3 buckets for you and share how Extended DISC can help.
Bucket #1: Trends
In the next 12 months, what do organizations plan on including as part of their leadership development programs? Well, according to ATD research, the top 3 competences are:
Communication skills
Teamwork
Goal setting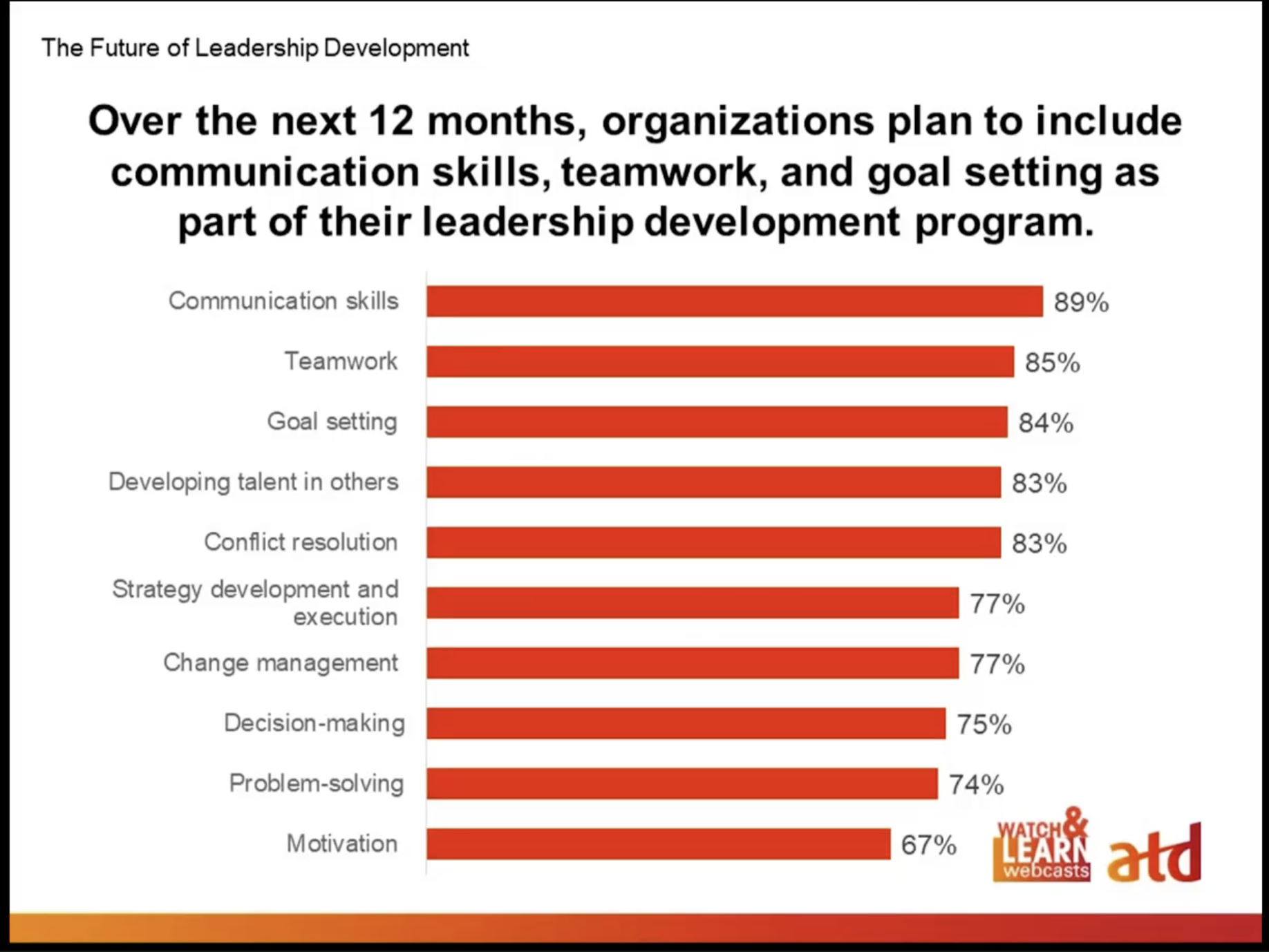 Can DISC measure a leader's behavioral tendencies across all of these competences? Absolutely, Extended DISC can! Extended DISC can offer you resources covering all these trending competences in Leadership Development. At Extended DISC you have hundreds of options. There are reports that will focus on each one of these competences and an individual's natural behavioral tendency toward them. There are also specific reports for:
Communication
Teams
Leadership
Conflict Resolution
Once a person completes the questionnaire, the results can be provided in any of these formats, at no additional cost, and without having to ask employees to spend their time completing multiple questionnaires. Choose from hundreds of assessments — or even create your own — to ensure the results are easily accessible and relevant to have a lasting impact.
The good news is you can use these various formats to build repetition and practice into your leadership development program. The power of DISC is in the application of the tool. Harnessing self-awareness and applying feedback yields a change in behavior, and that takes practice.
Which of these competences do you currently address, or want to address, in your leadership development program? Do you currently use data to help coach and develop your leaders within these competences? Contact us for a sample report today and see how Extended DISC can help revitalize your leadership development program.
Bucket #2: Barriers
What are the biggest barriers organizations face with a Leadership Development program? Surprisingly enough, the top 3 barriers are the same whether you currently have a Leadership Development program or looking to start one within your organization. According to ATD research, the top 3 barriers are:
How to get started
Resources
Time
Which of these barriers stands in your way? At Extended DISC our expertise is built around all things DISC. We are passionate about helping our clients. At the end of the day, it's not about DISC but about helping people succeed. DISC is an effective tool you can offer to help people reach their full potential.
As a client of Extended DISC, you have access to hundreds of resources; including our team of trainers who have facilitated and coached thousands of leaders. You have access to webinars and blogs that will guide you on how to get started using DISC within your organization. You have access to training activities, leadership reports, PowerPoint Presentations, training videos, agendas, etc...
The 4 steps to effective interactions template create a fundamental structure to all of our resources. It makes an easy-to-follow user guide to facilitating and coaching DISC. These 4 steps are based on our years of experience and have been proven to work. You don't have to waste your time finding the right way to roll it out to your customers. We've done the work for you; thus saving you time and energy.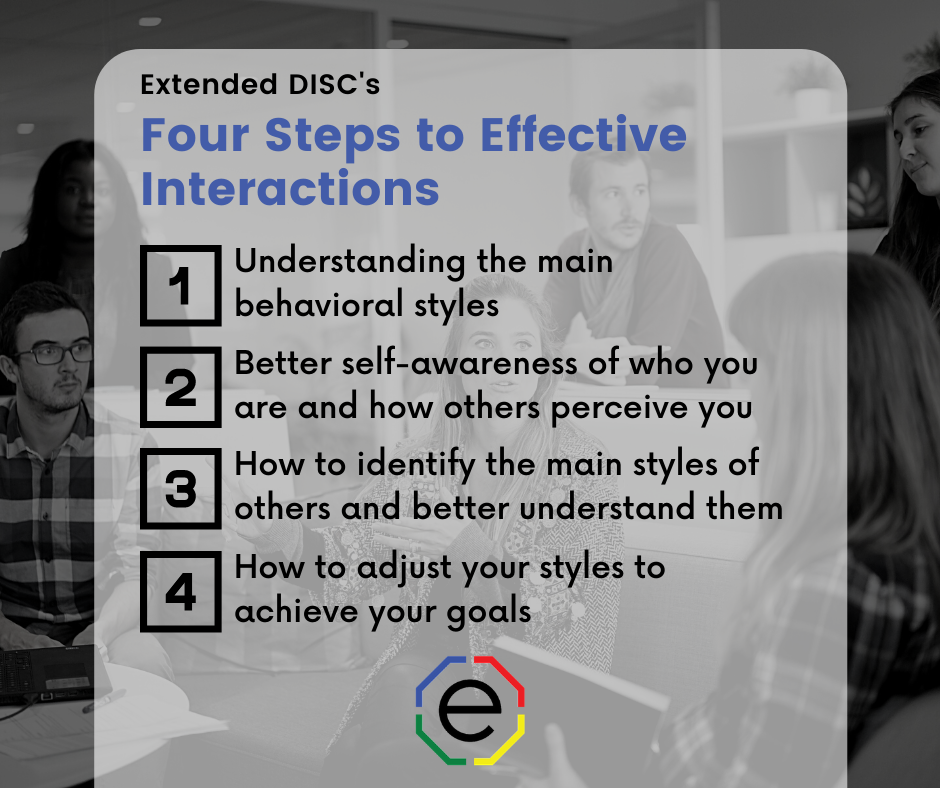 Don't let barriers stand in your way. Extended DISC helps you determine how to get started and provides you with plenty of resources to help.
Bucket #3: Modality
ATD also collected data about the modality, or format, of leadership development programs. Most organizations offer leadership development via synchronous, asynchronous, and in-person learning. Which modality fits best with your organization?
Don't let the modality hold you back. At Extended DISC we have resources already created for each of the modalities of training. Do you want an all-day session or a four-30-minute session via video conferencing? We've got it! Do you want to best customer service, resources, tailored reports, and expertise? We've got it.
Contact us today to learn more about how Extended DISC can help create a foundation for your leadership development program.