The Communication Strategy Reinforcement Report is a simple and practical way to improve interactions with a specific person.
As a trainer, you know the most important piece to successful DISC usage is not the training itself; it's finding a way to make it stick! How do you get your clients to take what they've learned back to their daily lives? Extended DISC's Reinforcement Reports can help your clients continually practice DISC so they can be even more successful. People are busy and they need reminders and simple tools.
How Reinforcement Reports work
We know simple and practical tools are the ones our clients are most likely to use. The Reinforcement Reports do not take a lot of effort to produce, but can have a big payoff. First off, there is no additional questionnaire your clients need to take. The reports are generated from their existing DISC profiles in your account. They are designed to be done without any additional coaching support, but it never hurts to check in. The instructions for generating the reports are simple and user-friendly, and best of all, no additional cost to you.

When is a good time to introduce a Reinforcement Report? There is no set time frame for when you follow up your sessions with reinforcement reports; which allows you the greatest flexibility to meet the needs of your clients. You determine what works best for your group or client. You can go into your admin account at anytime and order the reports. However, if you need a starting point report, the Communication Strategy report is a great one to use.
The Communication Strategy Report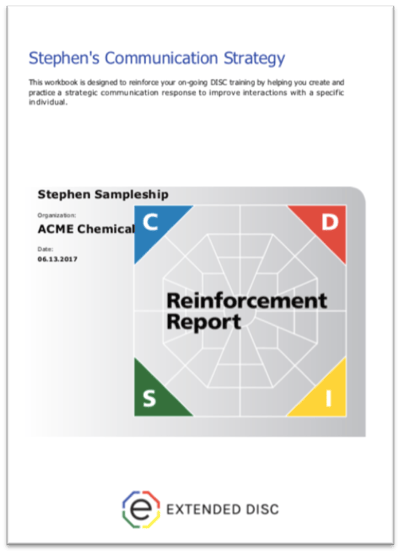 The Communication Strategy Report is a workbook designed to help your clients create and practice a strategic communication response to improve interactions with a targeted person. What's great is the workbook revisits information your client is already familiar with. They have already seen their personal Profile data in their Individual Assessment.
Confident self-awareness is very important; however, modifying our behaviors to improve success is the main goal. This interactive workbook guides your clients through the 4 Steps to Effective Communication and how to incorporate their own DISC profile results into real world practice.
Your clients create a communication strategy through a few simple steps. The steps guide them in how to identify the targeted person's main DISC style, and determine adjustments needed to improve interactions. Essentially, it creates a proactive strategy to improve interactions with a specific individual. Your client can practice the identified adjustments and/or be more consciously aware of them.
How to use The Communication Strategy Workbook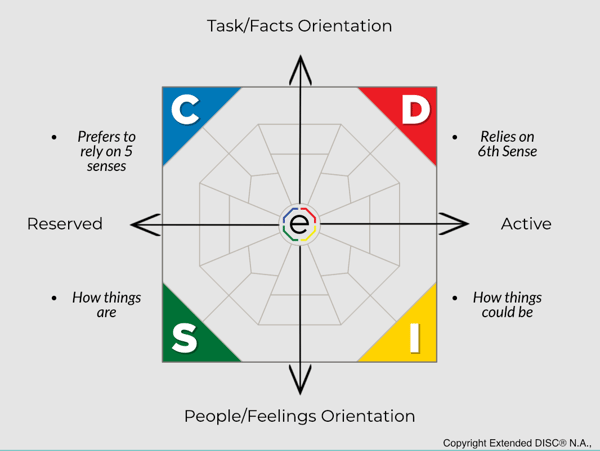 First off, your clients are reminded of their own DISC style. There are sections in the workbook that will be familiar because they have already seen it in their Individual Assessments. Your clients then choose one person they want to focus on improving interactions with. The person can be someone your client finds challenging, but it can also be someone they simply want to improve their interactions with. Next, they are guided through identifying the other person's main DISC style.
If they are having trouble determining what style the other person is, ask them if they can identify what style the other person is not and modify by avoiding those behaviors.
Your client's communication style
Your client's communication strengths and development areas are listed in the workbook. Their communication strengths are behaviors which are most comfortable to them; however, be careful not to overuse them and have them become a weakness. Their communication development areas are the behaviors which tend to take energy and focus. Understanding their communication style will help them create the best strategy for modifying their behaviors. They can use the lists to help raise awareness of what tends to happen to them when they don't adjust their style. It's also describes how others tend to perceive their communication style.
The workbook contains personalized tips, based on your client's communication style and the designated style of the targeted person. This information allows your client to identify and implement specific steps to improve interaction.
Start, stop, and continue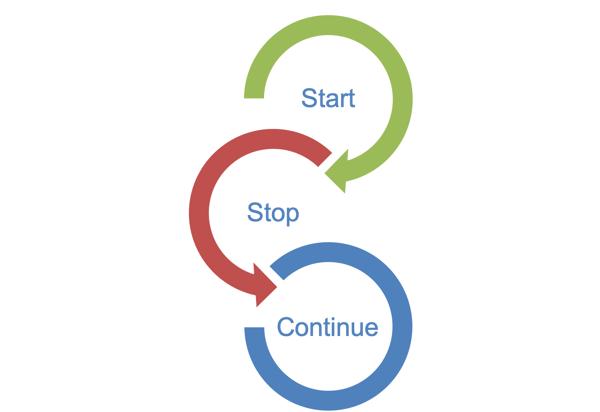 Now they are ready to create their Communication Strategy. They will write down their top 3 START, STOP, and CONTINUE strategies to interact more effectively with the person they've identified in the workbook.
What behaviors would you START adjusting and focusing on to improve your interactions with the person? What behaviors would they STOP or avoid doing to improve their interactions with the person? We often forget about the STOP; behaviors that once worked for us, but no longer do. Last, but not least, what behaviors would they CONTINUE doing because they are effective in their interactions with the person? What are they doing well?
The emphasis is on simple and actionable steps your client can make the next time they have an interaction with their targeted person. Small adjustments can have a large impact.
Tip for supporting your clients
Many of of us won't have a chance to have one-on-one follow-up. What's great is that most of these tips are built into the workbook itself.
Remind your clients to keep in mind how their own DISC styles will influence their perceptions when determining styles of others.
They can only control their own interactions, but not the other person's.
Adjustments are often brief and temporary, but by modifying their style appropriately, they can interact more effectively with the other person.
There are natural and comfortable ways for us to communicate, but they may not be as comfortable for different styles.
Do not make it complicated. Keep the adjustments as simple as possible.
Your client has completed their workbook, now what?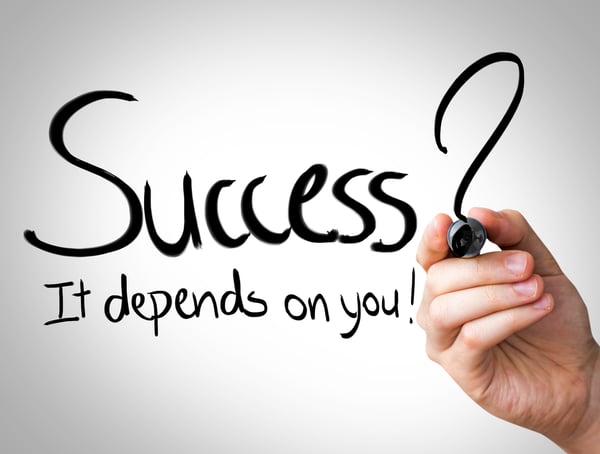 The workbook reminds them to keep track of the times they've made adjustments and what the outcomes were. It is important for them to recognize and celebrate the positive impact and hard work they've put into their behavioral adjustments. Practice, conscious awareness, and use of the communication strategy steps will make future interactions more effective. It is a dynamic strategy that needs to be reevaluated and refined.
Ultimately, they should be comfortable with who they are. They are reminded that behavioral adjustments are often brief, but the opportunity for a successful interaction is great. The end goal is not try to change who they are, but rather, change their behaviors!