Inc Magazine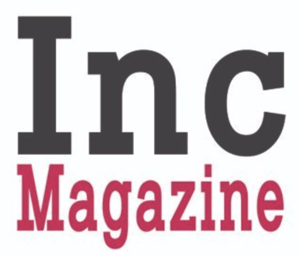 Inc Magazine has been globally recognized as the top corporate magazine for its creative and distinct approach since 1979. They are known widely in the industry as advocates for business and entrepreneurial success. Inc Magazine offers efficient and collaborative solutions to enhance market presence.
Honoring Extended DISC and CEO Markku Kauppinen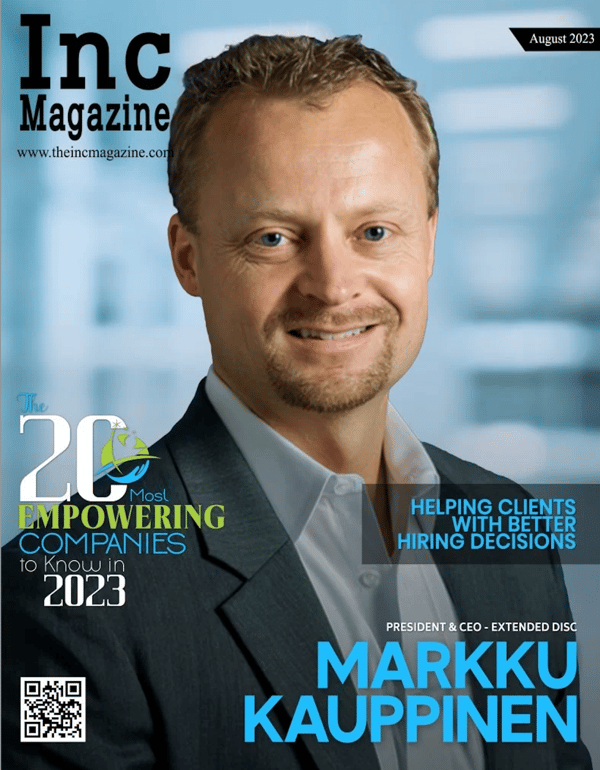 Markku Kauppinen has been identified by Inc Magazine as a 'CEO for Innovation'. He has guided Extended DISC North America, Inc. since 1997.
Markku and his team are passionate about helping people succeed in their professional and personal lives. Their innovative ideas and commitment to excellence have helped earn Extended DISC industry recognition and many client success stories.
Today, Extended DISC operates in over 50 countries and has a team of more than 250 individuals who share the passion for helping others. Extended DISC not only provides hundreds of assessment tools but also, exceptional customer support and resources to ensure client success.
Highlights of the article
Did you know that Extended DISC has a platform called FinxS which offers a suite of assessments? These assessments help people understand how they prefer to do things, what their current strengths and challenges are, and most importantly, how they can successfully manage and develop them.
Extended DISC helps businesses make better decisions about hiring and managing people. Often, there is insufficient or lack of data to help people better understand themselves and each other. Extended DISC provides reliable information and clearer insight about candidates and employees.
Extended DISC has plans to be around for a long time through innovative advancements and unparalleled customer support.