The Extended DISC Original Money Jar Winner from the 2017 SHRM Expo is....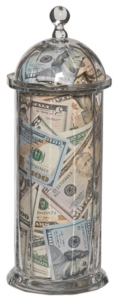 Lauren Whaley of Retail Properties of America, Inc.! Lauren guessed the correct money jar amount of $1,080 at the 2017 SHRM Expo!
Thank you to everyone who visited Extended DISC® assessments at the 2017 SHRM Expo in New Orleans this week!
Be sure to stop and visit Extended DISC® at booth #407 at the Fort Worth Convention Center during the HRSouthwest Conference from October 1-4 for a chance to win all of the cash from the Extended DISC® Original Money Jar! You could be the next person to win!