Have you ever done something you regret? Think about the worst mistake you ever made.
What was it? What if you were only known for the worst thing you've ever done? Were you a liar, cheater, adulterer, or thief? Now consider being judged by that mistake for the rest of your life.
These are some of the questions that were asked at the first Prisoner Entrepreneurship Program (PEP) volunteer training event I attended in Cleveland, Texas. Extended DISC recently took part in this transformational program that helps ex-prisoners develop skills to assist in finding work upon release from prison.
The challenges of being an ex-prisoner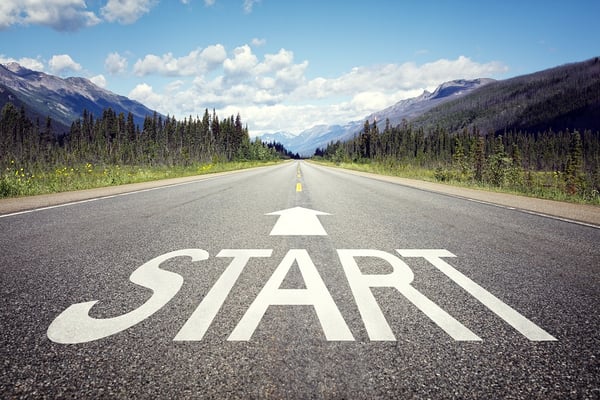 Continuing to pay for your crime is one of the challenges of being an ex-prisoner. Even though you have paid your debt to society it is extremely difficult to break free from the stigma, regardless if it happened years ago.
Ticking off "felon" on a job application dramatically reduces a person's chances to get decent work that pays livable wages. According to U.S statistics, unemployment rates of ex-prisoners are as high as 70%. If the individual can't find legitimate employment, they are more likely to return to illegal activities that brought them to prison in the first place. This cycle can result in re-incarceration, which is a significant expense for taxpayers and a challenge for the judicial system.
Prisoner Entrepreneurship Program (PEP) overview
Let me introduce you to Vince – a civil engineer, husband, father, brother, son, uncle, cousin, friend, volunteer, and ex-prisoner. Vince is also a PEP participant. PEP is a Texas based 501C3 program that works with prisoners and continues to assist them upon release. This program has dramatically reduced recidivism rates and gives participants hope for a brighter future. The vision of PEP is to provide education and training to the incarcerated to better prepare them for a new life once they are released.
Inmates from 64 state prison facilities across Texas can apply to participate in PEP. The process is rigorous. Some of the PEP acceptance criteria includes:
must be within 3 years of parole
committing to personal change
a strong work ethic
willing to be released to a positive environment that will increase his chance of success
cannot be a sex offender
Once you're accepted
Once accepted, participants go through a program that teaches life skills, decision-making skills, parenting and family reunification, and employment readiness. They are also required to participate in and pass a college level entrepreneurship course, and develop and present a business plan. The work is both difficult and challenging
Each program is 9-months in duration and is delivered through a collaboration of executive volunteers and partners, community leaders, dozens of business schools, experts and PEP staff. All PEP graduates continue with a mandatory post-release program designed to help with integration back into society. One aspect of that program is called e-school. Every week there is an evening class that builds on the curriculum. It is mandatory to attend a minimum of twenty sessions.
Extended DISC and PEP Session 1
Extended DISC volunteered to partner with PEP to teach communication skills based on the Extended DISC Assessment. Over a two-week period approximately 25 men took part in increasing their self-awareness to better communicate with possible employers, friends and colleagues. These two DISC sessions followed the 4 Steps to Effective Communication. On the first evening we covered Step 1 and 3.
Step 1 is to understand the DISC model. When you have the fundamentals of D-I-S-C in place it is much easier to implement this as a communication tool. From there we moved on to Step 2 where we studied tips and tricks and developed skills to identify other styles. There were a bunch of "ah-ha moments;" giving clarity to their experience. We heard comments like, "that's why I get along so well with that person" or "that explains a lot." The group set off from Session 1 with a homework assignment to start using their DISC knowledge and identify people 's behavioral style.
Extended DISC and PEP Session 2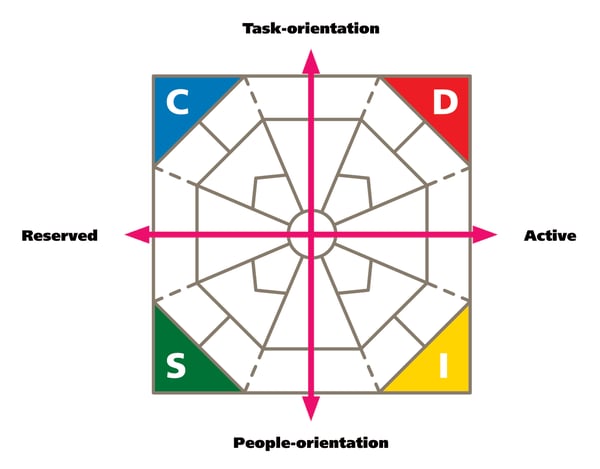 During Session 2 we did a deep dive into each person's assessment. Self–awareness is the gateway to emotional intelligence. We increase our ability to recognize effective opportunities to adjust our style by working on this skill. The most successful communicators are confidently self-aware and recognize when they need to try a different approach.
Finally, Step 4 focuses on adjusting your style to better communicate. At this point, we used the DISC card game and practiced role-playing scenario. The volunteers were given a D, I, S, or C card that was opposite to their dominant style and an additional card with a scenario. One of the driving Ten Values of PEP is fun and the role-playing was enthusiastically supported. Participants acted out scenarios and we guessed their styles. What was most impressive while conducting these classes, was their commitment to learn the material and fully integrate the skills; even after they put in a full days work. One participant shared this with me:
"My report based on the findings indicate that I have simple truths that upon my own evaluation of self, hit very close to home and are not only recognizable by self, but also by others. This discovery enabled me to be more aware of my position, mood, and attitude and exactly how and what to look for in others. And upon this newfound realization I have learned that the human interactions that I have on a daily basis can be more productive and meaningful once I learn how to communicate more effectively. Which is now possible because of a deeper understanding of me."
PEP participant success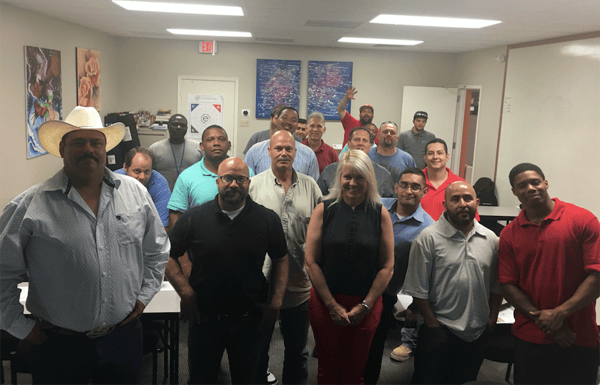 The PEP program demonstrates the lowest recidivism rates of any Texas rehabilitation program. PEP graduates have a recidivism rate of 7.5% in the first three years post release. The 23 - 25% recidivism rate is exponentially higher for ex-prisoners in the general population who leave without any treatment program. According to the Baylor report, "Generally ex-prisoners do not have the education, skills or positive social support system necessary to assist them with a successful experience in returning to the outside world."
The PEP mission is to transform inmates by unlocking human potential through entrepreneurial passion, education and mentoring. Extended DISC was honored to be a part of the experience. If you would like to get involved or to seek more information visit: www.PEP.org
By Wilma Stephens, Extended DISC Senior Trainer and Executive Coach